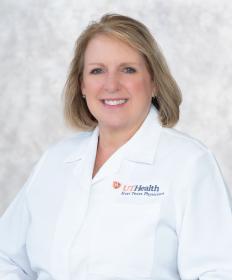 Physician Group:
UT Health East Texas Physicians
Practices At:
Hours:
Monday - Friday
8 a.m. - 5 p.m.
Marianne Nichols, RN, WHNP-C, is a certified women's health nurse practitioner who practices at UT Health East Texas Physicians in Henderson. Helping women take control of their health is her goal. "I think it's important to educate women concerning their individual diagnosis and treatment."
Nichols has over 25 years of experience in labor, delivery, and nursery care. She brings a solid foundation of knowledge to her role and is eager to share her knowledge with patients. Together with Ob-Gyn physicians, Nichols provides consultation, diagnosis, treatment and follow-up healthcare. "I counsel patients on a daily basis and give them factual information because a lot of people come in with misinformation."
Education:
Women's Health Nurse Practitioner: University of Texas Southwestern Medical Center at Dallas
Bachelor of Science: Nursing, University of Texas at Tyler
Associate of Science: Kilgore Junior College, Kilgore