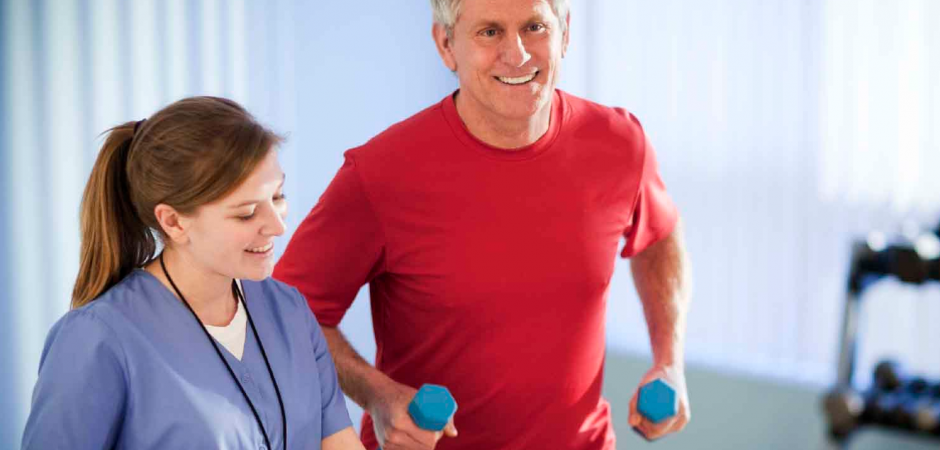 Rehabilitation services at UT Health Henderson are designed to improve or restore strength and function following a cardiac or respiratory event, chronic or congenital condition, illness, injury, stroke or surgical procedure.
If you're hospitalized for one of these reasons, our rehabilitation team will help get you up and moving; assess whether you are ready to go home from a mobility/functional aspect; and assist with rehabilitation exercises that can help you get home quicker.
Outpatient rehabilitation may be recommended after a hospitalization. A combination of exercise therapy, manual therapy, medicines, specialized equipment and maintenance activities may be used during the process.
The services we offer include:
cardiopulmonary rehabilitation
occupational therapy
orthopedic rehabilitation
physical therapy
respiratory therapy
speech therapy
sports medicine
vestibular rehab for dizziness, imbalance and vertigo
orthopedic rehab for orthopedic injuries, sports injuries, joint pain and joint replacement
Our outpatient clinic is conveniently located next to UT Health Henderson at 701 N. High St. Call 903-655-3681 for more information.