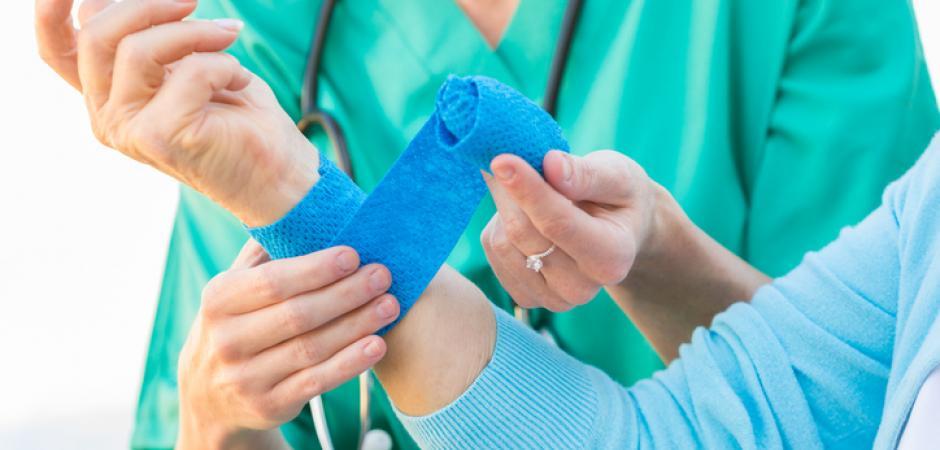 Non-healing wounds are complex and require specialized care from professionals who are knowledgeable in the latest treatment options. 
UT Health Henderson offers you a team of specially-trained providers to care for your wound. We're equipped to provide the care you need in a friendly, comfortable environment utilizing state-of-the-art technology coupled with a personal touch.
The Wound Care Clinic at UT Health Henderson is committed to correcting contributing factors, control infection and enhancing medical and nutritional elements to create an ideal healing environment.
Types of wounds treated at the UT Health Henderson Wound Clinic include:
Chronic, non-healing wounds.
Diabetic foot ulcers, lower leg ulcers and pressure ulcers (bed sores).
Burns.
Skin tears or lacerations.
Slow or non-healing surgical wounds.
Venous stasis ulcers.
Arterial ulcers.
Your individualized treatment plan may include:
Doppler evaluation of pulse.
Blood work.
Specialized wound dressings.
Wound debridement.
Compression therapy.
Advanced cellular products.
Edema management.
Non-invasive vascular assessment.
Wound VAC (vacuum-assisted closure device).
For information, please call the UT Health Henderson Wound Care Clinic at 903-655-3733. To schedule an appointment, please contact your primary care provider to facilitate a referral. Additionally, our fax number is 903-655-3849.