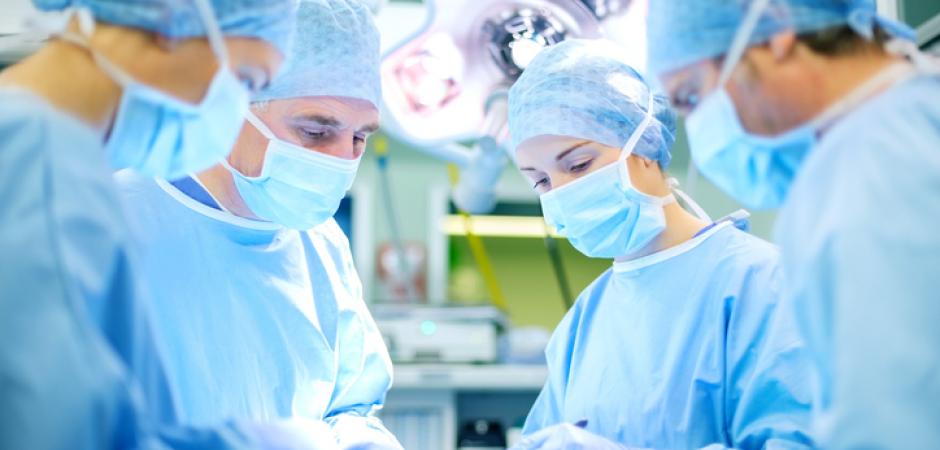 Whenever a surgical procedure is necessary, UT Health Henderson provides a standard of clinical excellence and a range of services not often found within a caring, conveniently located community hospital. We are committed to ensuring you a stress-free experience and a successful outcome. Whether for an outpatient or inpatient procedure, you can rely on UT Health Henderson for quality, safety and comfort, all conveniently located close to your home, friends and family.
Our surgical team has the credentials, skills and access to modern equipment and facilities needed to complete a broad range of surgeries in the following specialties:
General Surgery – appendectomies; gall bladder removal; hemorrhoid procedures; cyst/lesion removal; diagnostic or exploratory stomach surgery and wound drainage
Orthopedics – total joint replacement for knees, hips and shoulders; outpatient arthroscopic knee, shoulder, wrist and ankle procedures
Obstetrics & Gynecology – Cesarean section deliveries; cervical cerclage to prevent preterm labor; total laproscopic hysterectomy; Novasure ablation; diagnostic hysteroscopy/cystoscope
Pain management – epidural steroid injections; cervical, thoracic and lumbar facet injections; medial branch nerve blocks; sacroiliac injections, Botox for pain syndromes; state-of-the-art radio frequency nerve ablation
If you have questions about inpatient or outpatient surgery, please call 903-655-6536.